The IAS XR3000™ II Family of Remote Monitoring and Control products, adds the ultimate flexibility and control to your automation projects. IAS X3000™ models can work in tandem with Modbus capable pump and engine controllers, and can also function as stand-alone controllers. XR3000 II™ pass through an extensive manufacturing test process to ensure the highest quality product!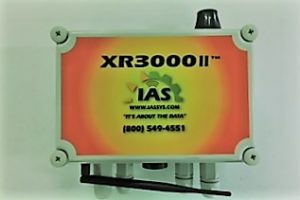 The XR3000™ II products build on the innovative IAS XR3000™ product and offer web-based configurable logic control, integrated wireless sensors, GPS and MPPT solar charge controller for maintaining external batteries. Automate your Engine or Electric Pump easily.  The new XR3000™ II family provides remote access and programmability to a vast array of Modbus-capable, as well as non Modbus-capable automation panels. The XR3000™ Agent can also function as a stand-alone controller for applications such as multi-zone drip irrigation control, fertigation control, water-level management, flume control and many more.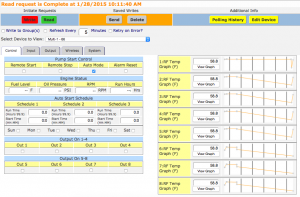 All IAS Products are remotely accessible via IAS HarvestWatch™ web-based software.  Thru HarvestWatch™, users can setup Text, Email  and Voice alerts, configure outputs to turn on and off based on sensor input or schedule, manage users and more.
The XR3000™ II can configure up to 8 RF90™ II wireless sensors.  Sensors can transmit up to a mile, and with the Intelligent Repeater™  for extended distance or around obstacles.  Wireless Sensors are automatically discovered by the XR3000™ base unit, and are very easily managed with IAS HarvestWatch™.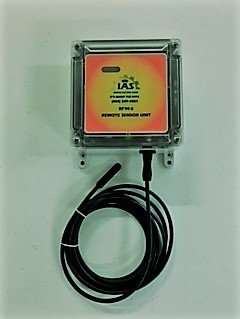 IAS XR3000™ II Agent
Telemetry device, plus IO, all Alert sensors plus outputs – and 8 channel Configurable Logic Controller (CLC). Acts autonomously as an 'Agent' of the customer.

Industry standard 21-pin Deutsch Connector
4 Ports for IAS Intelligent Sensors
8 RF90™ II Wireless Sensors
8 10A Programmable Outputs, Input thresholds can be set to control corresponding outputs.
Configurable for both remote and autonomous control. Complex automation configurable from intuitive, single page web interface.
Can be run on 24VDC with internal batteries used as backup.
RS485/Modbus interface – compatible with all major automation controllers and panels
Solar Panel Ready with Extreme Efficiency MPP Solar Charger
IP67 Enclosure for Base Unit and Wireless Sensors