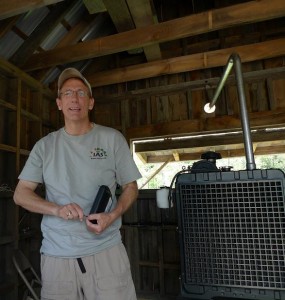 With today's increasingly competitive business environment customers are looking for ways to reduce costs while improving the efficiency and reliability of their assets and processes. Let IAS fulfill your critical service and maintenance needs for the proper operation of your irrigation/engine control system.
We utilize our factory trained experienced IAS personal who are qualified to quickly install, repair and maintain your system including on-site servers, radio's and wireless sensors.
With IAS Standard and Custom Installation and Maintenance Service Programs you will:
Maximize Equipment Availability
Decrease Cost of Ownership
Maximize ROI
Increase Equipment Operational Time
Minimize Operational Costs
Irrigation Automation Systems offers Annual Factory Service Plan, Field Service, Installation and Start-up.
| | |
| --- | --- |
| Annual Factory Service Plan | The IAS Factory Service Plan allows growers to send equipment not being used during the off-season to IAS for factory service. Services include cleaning, testing, updating firmware, etc. |
| Site Survey | Site Surveys are performed to ensure the best telemetry solution at a customer site. These are performed at no charge. |
| Antenna Installation | Occasionally a given site will require a tower to complete a telemetry solution. Our expert technicians are available to ensure that the proper tower equipment is purchases, properly installed and setup. |