IAS HarvestWatch™ is a state-of-the-art combination of the latest in web-presence, big-data, real-time-event-monitoring and remote-control technology for Agriculture.  HarvestWatch™ is the 3rd generation of IAS web-based backend software from which growers can manage pumps, monitor pumps, crops, engines and other resources, set alarms, manage users, and review historical data. HarvestWatch™ has a very simple + easy to use interface. No complicated files to create + Track. Easy as 1, 2, 3. Read for latest values, write new parameters if change is required, read verify new parameters, done.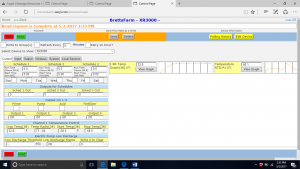 All IAS Products are available with IAS HarvestWatch™ plans.
Features:
Real-Time monitoring of all IAS XR3000, Alert 4, and AAS
Remote setting of control parameters such as

Low and High temperature settings for irrigation start/stop
Suction/Discharge level for pump start/stop
Irrigation Schedule – with option soil-moisture override
Auxiliary Output Control for Zone Control, Fertigation, etc
User Management Control

Allow users to see/control only specific devices
Dashboards allow easy viewing of multiple devices + critical parameters
Alert Management

Enable/disable SMS/Email/Voice alerts for users on all devices
Set Alerts at any threshold of any sensor
Receive Alerts for any communication interruption
Reports

Historical reports on temperature, pump starts, pump run hours, etc.
Custom reports available on request.