Beginning in 2004, Irrigation Automation Systems introduced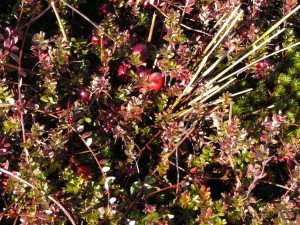 automation to the cranberry industry in Massachusetts. With the introduction of the Advanced Auto Start, IAS used state of the art technology to allow growers to automatically start their pumps at predetermined temperature thresholds, revolutionizing critical frost protection in early Spring and Fall. This technology provides growers the ability to remotely monitor their pumps, reduce overhead, water with  precision and maximize productivity as well as schedule watering intervals during the summer months.
Automation has created significant labor savings to cranberry growers. Automation had become an integral part of their operation that, along with temperature sensing, IAS soil moisture sensors provide growers with key data during the hot summer months to dial in the correct amount of eater needed to grow a healthy crop.
Irrigation Automation Systems is the gold standard for irrigation automation for cranberries. If you are a cranberry grower and would like to learn more about automation, please contact IAS directly.
Answer the following questions?
How do you monitor your water usage now?
How do you document water usage?
How do you monitor weather conditions and manage forecasted weather?
How much time do you spend controlling your irrigation system?
How do you monitor plant stress and soil moisture and water table level?
Do you know each bogs soils average Available Water Capacity (AWC)?
How do you protect your crop during a frost event?