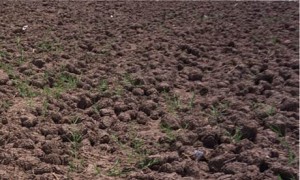 Nutrient Management: "Managing the amount, source, placement, form and timing of the application of nutrients and soil amendments"
The purposes of managing the application of nutrients and soil amendments:
To adequately supply nutrients for plant production
To properly utilize manure or organic by-products as a plant nutrient source
To maintain or improve the physical, chemical and biological condition of the soil
To minimize agricultural non-point source pollution of surface and ground
water resources to maintain water quality
How can IAS help? 
We modified our field proven IAS Advanced AutoStart which is a wireless engine driven pump controller running our Maximizer software with our special I/O board which allows us to accept additional line pressure and flow meter signals along with the ability to control multiple valves, we call it our IAS Auto-Boost solution.
Our Auto-Boost controller mounts to your booster pump and is wirelessly connected to the Tool Bar Tractor via a local line-of-sight radio network, no need for cellular plans.  The Tool-Bar-Tractor houses another IAS Tractor AB controller also running our IAS Maximizer software where it is linked to a tablet or laptop displaying our user interface.  The solution allows for remote operation of each booster pump in the system allowing the application manager to reallocate the person who was previously stationed at the booster pump taking commands from the Tool Bar Tractor operator!
Each Auto-Boost system will run autonomously in case of a temporary radio communication disruption and most importantly it will shut down with 30 seconds if a line rupture is sensed, minimizing the spill volume and the risk of a local water quality event.  It incorporates the industry standard J1939 engine protocol constantly protecting the  engine/pumping system.  Besides the labor savings, the Maximizer software also allows you to increase the flow rate by approximately 40% which will allow you to spend less time at each job.  Depending on the system layout it will pay for itself in less than one year!
Contact IAS or you local iRep for a free consultation to confirm which products best fit your requirements.  Please complete the application data sheet* before you call so we can expedite your request. 
Products Offered: